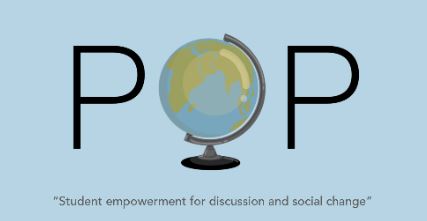 Comments Off

on The Polar Opposite Project
The Polar Opposite Project, also known as POP, is a student-led organization that connects high schoolers (or students aged 13-18) around the world who have different beliefs, backgrounds, and identities so that they can have open-minded, respectful conversations. By participating in POP, students will get a chance to share their views, hear the perspectives of others, and learn easily outside of the classroom, making them more cooperative, empathetic, and informed about global issues. POP aims to inspire teenagers to use their voices and work with other students from around the world to solve complex, worldwide problems.
Any teenager who wants to participate in POP just has to fill out a short form that asks questions about their viewpoints and background, and they are matched with a group of three other "polar opposite" teenagers with whom they have very little in common. They are then free to message each other and start talking about whatever sparks their interest, from their personal beliefs to current events and everything in between.
Already, POP is becoming a global phenomenon. POP has gained almost 200 participants from five continents and several different countries in just a few weeks, and there are no signs of that growth slowing anytime soon. And expansion beyond just discussion groups is coming in the near future; speaking events, larger discussion forums, and student-led projects fostering social change in their own communities are on the horizon. Anything is possible when POP has a powerful, important cause and passionate participants.