Samir Lakhani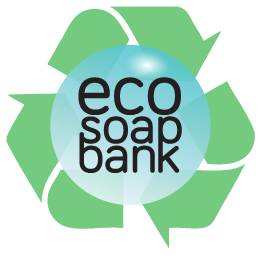 Contact Information

samir@ecosoapbank.org

(610) 762-3265

Eco-Soap Bank's Website
Social Media Links
Eco-Soap Bank turns hotel trash into a lifesaving resource.
Eco-Soap Bank knows how to recycle soap. That's about it, really. But maybe also social entrepreneurship, CSR advocacy, global health, working with governments of developing countries, international shipping and logistics, post-consumer waste stream recycling, large-scale hygiene campaigns, practical international development and principles, NGO management, and boring international NGO registration stuff. Yuck!
While families in the developing world still suffer from hygiene-related diseases, globally it's estimated that hotels discard 5 million bars of guest soap every single day.
Globally, it's estimated that 2 million children die every year due to hygiene-related diseases like diarrhea. Meanwhile, hotels discard over 5 million bars of gently-used guest soap every single day.
Enter Eco-Soap Bank — a global soap recycling organization employing disadvantaged women in 11 developing countries to collect leftover hotel soap, recycle it, and redistribute it to people in need.
This initiative makes powerful health, economic, and environmental impacts. We've provided soap and hygiene education to over 1,300,000 people. We've created green jobs for 147 women. We've rescued millions of hotel soap bars from being trucked to landfills. And they're just getting started.