Abby Wilson
public health policy, design thinking, and civic engagement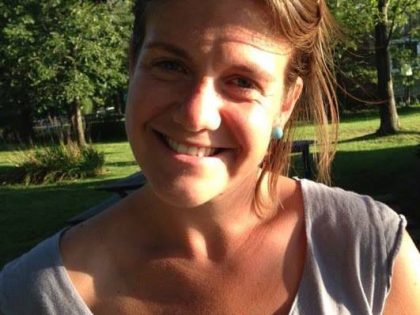 Contact Information

abbywilson3098@gmail.com

(202) 821-6500
Social Media Links
terrible chef, throaty alto, rusty xhosa speaker!
Abby uses design practice to change how we all work & to help women lead. She's been a senior member of LUMA Institute's instructor community since 2011. She most recently served as Dr. Karen Hacker's Deputy Director for Policy at the Allegheny County Health Department, where she spearheaded design-led policy & civic engagement efforts on healthcare access, substance use, vaccination & lead exposure.
In 2014, Abby completed her term as founding director of the federal government's first design-led innovation lab. She partnered with The White House, USDA, FDA, VA & many other federal agencies to develop more people-friendly policies & services.
Trained as a cultural anthropologist & international lawyer, Abby has lived, worked and studied in Africa & Europe, observing the power of people & organizations to solve even the most complex problems. She has contributed research to international tribunals, built a policy network across the Rust Belt & conducted health fieldwork in rural South Africa. She is a practitioner of deliberative democracy & used this approach to guide discourse on issues including climate change, natural gas drilling & municipal consolidation.
 She was a Press Secretary at the New York City Council, where she developed expertise in education, housing & health policy. She supported the drafting of numerous pieces of legislation.
Abby holds a B.A. in Cultural Anthropology from Columbia University, an LL.M. in Public International Law from Universiteit Utrecht & a J.D. from the University of Pittsburgh. She is a professionally trained alto & seasoned theatrical improviser.