Workplace Equity Challenge Community Meeting | Tue March 20, 2018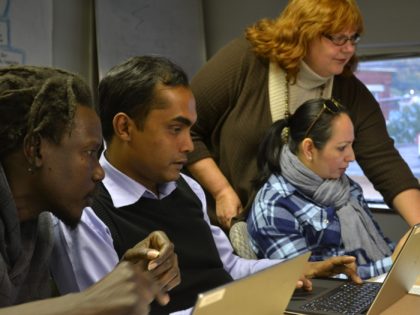 Tue March 20, 2018
Start: 6:00 pm — End: 7:30 pm
The Alloy Studios
Questions?
The team at Change Agency has been developing a concept, in partnership with Idea Foundry and Sustainable Pittsburgh, to launch a Workplace Equity (WE) Challenge for area employers. The WE Challenge is one of three promising concepts selected by The Sprout Fund for the Seed Award for Economic Opportunity, and the team will get to pitch WE Challenge in April for possible funding support to bring the project to life.
Join us on Tuesday, March 20 from 6PM to 7:30PM at The Alloy Studios in Garfield (5530 Penn Avenue) for a public community meeting at which we'll share our findings, shaped by recommendations we've received through one-on-one interviews and stakeholder meetings over the past year, and make refinements to our proposal.
WE Challenge was inspired by the Sustainable Pittsburgh Challenge, which was established seven years ago and has lead to meaningful change in the area of sustainability. WE Challenge will equip participating organizations with concrete actions and resources to make their workplaces more welcoming and accessible to all.
Appetizers will be served. Please RSVP to Shayna Gleason (shayna@sayhellotochange.com).
There is free parking along the side streets and on Penn Avenue, the space is wheelchair accessible.