Idea Foundry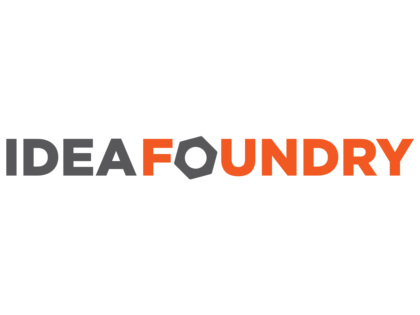 Contact Information

info@ideafoundry.org

(412) 682-3067

4551 Forbes Avenue, Pittsburgh, PA 15213, United States

Idea Foundry's Website
Social Media Links
Driving local and global impacts by fostering connections the world over
Founded in 2002, Idea Foundry is a Pittsburgh-based, non-profit, economic development organization dedicated to creating living-wage, high-opportunity jobs. They do this by serving individuals – whether they be entrepreneurs, researchers, executives, students, or families. Their main initiatives are investing in and working alongside entrepreneurs to transform innovative business ideas into viable commercial activities and leveraging global programs to attract talent, capital and business to the Pittsburgh region. Idea Foundry's global initiatives support Pittsburgh as an international innovation hub through investment and collaboration across the globe. Idea Foundry has worked with organizations such as GlobalPittsburgh and the U.S. State Department to host visitors from around the world and develop partnerships with continuing impact. They also work with organizations such as VisitPittsburgh to make Pittsburgh a more welcoming city for the international community. Additionally, Idea Foundry supports local startups which drive a positive impact, such as tackling global challenges or promoting diversity in entrepreneurship. They seek to use their knowledge of the field to strengthen Pittsburgh and foster connections the world over.
Mexico Collaboration- Idea Foundry has launched 4 startups across Mexico by extending Idea Foundry's expertise and guiding them through business development services.
Russia Collaboration- Idea Foundry has signed a Memorandum of Understanding to collaborate with the largest Foundation in Russia to help them on their entrepreneurship ecosystem.
China Initiatives- Idea Foundry partnered with the VisitPittsburgh and the Pittsburgh Regional Alliance to increase awareness, specifically in the Chinese market, of education, tourism, business, and investment in the Pittsburgh and PA region.