Betty Cruz
Founder and Director, Change Agency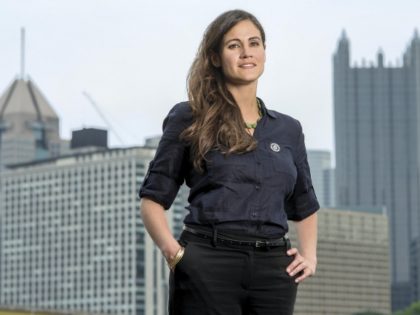 photo: Scott Goldsmith, The Chronicle of Philanthropy
Contact Information

betty@sayhellotochange.com

412.586.4986

The Global Switchboard, 34th Street, Pittsburgh, PA, United States

All for All website
Social Media Links
Community advocate and a leader in Pittsburgh's effort to welcome immigrants to the region
Betty Cruz is a passionate community advocate and a leader in Pittsburgh's effort to welcome immigrants to the region. As the founder and director of Change Agency, Betty works to advance civic initiatives that support community change efforts. Through programs like All for All, she forges connections across sectors to ensure that Pittsburgh's global community is considered and included in policies and programs.
Before founding Change Agency, Betty worked as the Deputy Chief of Special Initiatives for Pittsburgh Mayor Bill Peduto, where among her many projects she worked to establish the Welcoming Pittsburgh initiative to cultivate a plan for a more inclusive and welcoming Pittsburgh region.
Betty is a first-generation Cuban-American with a Master's degree in Public Administration from the University of Pittsburgh and nearly 20 years of experience in community outreach, communications, partnership-building, and program management. She is "Miamian by birth, Pittsburgher by choice," and a member of The Global Switchboard.