Lunch+Learn: The Climate Reality Leadership Project | Wed January 10, 2018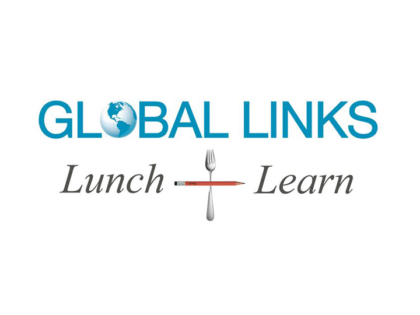 Wed January 10, 2018 — Wed January 10, 2018
Start: 12:00 pm
— End: 1:00 pm
Free
Global Links
Pack a brown bag and join Global Links for a Lunch + Learn about our changing climate reality
The science is settled.
Ninety-seven percent of climate scientists agree that man-made climate change is a reality. We know it's happening, and we know why: carbon pollution is warming our planet and creating dirty weather like extreme droughts, flooding, wildfires, and superstorms. And we're all paying the price for it in lives, livelihoods, food and water scarcity, and in every way imaginable. What can we do?
The Climate Reality Leadership Corps is a global network of activists committed to spreading awareness of the climate crisis and working for solutions to the greatest challenge of our time. The program takes great leaders and makes them exceptional, providing training in climate science, communications and organizing in order to better tell the story of climate change and inspire communities everywhere to take action. The result is a dynamic group of world-changers shaping the conversation on climate in forums from family dinners to international summits and building a twenty-first century movement for solutions.
Trained by Al Gore at the recent Climate Reality Leadership Conference in Pittsburgh, former Global Links' intern Shawnee Fereydouni will talk about the current state of our climate and steps we can all take to improve.
Global Links Lunch + Learn series is a free monthly event featuring speakers on topics such as health, sustainability and humanitarian issues. Lunch + Learn offers guests an informative lunch hour of education and engaging discussion. ​Presentations start at 12pm and last about 1 hour. Light refreshments are provided.
The Global Links facility is handicap accessible. Bring your lunch and join the conversation!