2018 Statewide Immigrant & Refugee Rights Convening | Sun May 20, 2018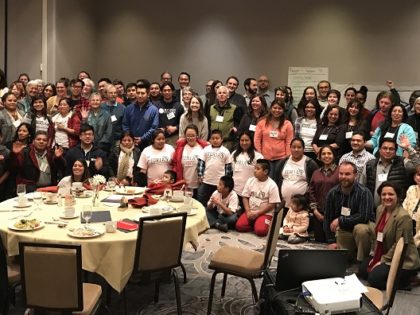 Sun May 20, 2018 — Mon May 21, 2018
Start: 8:00 am
Hilton Harrisburg Hotel
Join Immigrants and refugee communities, grassroots organization and advocates from across the state
Share strategies for building an inclusive, diverse and welcoming society where every member of our communities are protected and treated with dignity and respect.
In the face of an extreme anti-immigrant agenda at the federal and state levels, it is more important than ever to build alliances among immigrant and refugee communities and allies. Through local coalitions and partnerships we can build the power to defend our communities and fight for the policies we need.
This year's Convening will bring together members of the immigrant and refugee communities, grassroots organizations, advocates, and allies from across the state, and will include workshops, networking sessions, and opportunities to meet with legislators to educate them on issues important to immigrant and refugee communities.
Topics to be covered include:
Community-based strategies to resist and defend against increased enforcement
How municipalities and counties can lead the way in creating a more welcoming state
Building political and electoral power for immigrant and refugee communities
Strategies to fight for pro-immigrant policies in unfriendly political times
Be sure to get your tickets early!