Leave a Comment
Nicaragua has historically had one of the highest maternal and infant mortality rates in Central America, with 70% of the nation's maternal deaths occurring in rural areas. Global Links, a member organization of The Global Switchboard, is working to minimize this issue with the 2017 launch of a program to improve Nicaragua's maternal and infant health by providing essential materials for the Ministry of Health's Casa Materna program.

Nicaragua's Casa Materna program began in the 1990s and established more than 170 maternal homes around the country in an attempt to reduce high maternal and infant mortality rates in rural areas. Across the nation, these maternal homes provide care to approximately 3,000 patients everyday. As a result of this program, maternal deaths have been reduced from 96 out of 100,000 live births in 2006 to 34.5 out of 100,000 live births today. While this is great progress, it is still far from the maternal mortality rates of less than 10 per 100,000 live births in many developed countries.

As a partner of the Casa Materna program, Global Links assesses the needs of the maternal homes and equips them with necessary materials by sending large shipping containers filled with food, medical supplies and bedroom sets donated by residents, universities, and medical facilities throughout western Pennsylvania. Each shipment provides supplies for ten maternal homes and is packed with the help of some of Global Links' 4,000 volunteers. While Global Links aims to send a shipment every six weeks, the frequency of their shipments is dependent on the funding they receive for the program.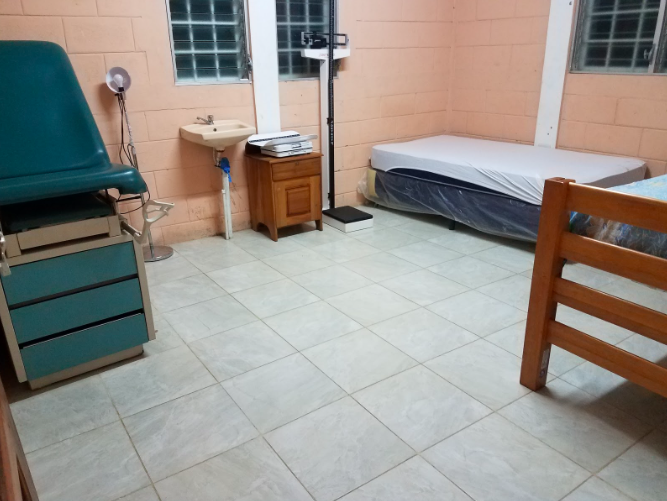 Global Links also partners with Rise Against Hunger and Computer Reach to provide the maternal homes with micronutrient rich meals and computers for data collection.

This January, Global Links' newly appointed Executive Director Angela Garcia made her first trip to Nicaragua to assess the efficiency of the organization's aid and examined the possibility of additional needs.

"It was a really powerful trip because I saw how investment in community engagement in Pittsburgh translates to literally saving women's lives across the nation in Nicaragua."
-Angela Garcia, Global Links Executive Director

Unfortunately, as a result of recent civil unrest in Nicaragua, many governments — including the United States — have withdrawn funding for foreign aid programs in the country. Global Links' primary logistics and funding partner, PAHO/WHO, no longer receives the funding they need to continue their efforts in Nicaragua. As a result, Global Links was forced to suspend their program between April and November 2018.

Without the assistance of Global Links, the maternal homes are not able to get the meals and supplies they need to operate efficiently. As of Spring 2019, Global Links has been able to reinstate the program, providing each home with nutrient-fortified meals and 90 maternal homes with a full set of medical supplies — comprised of a complete exam room and eight to ten bedroom sets. The organization hopes to have fully equipped all 170 facilities by next year, but in order to do so, they are relying on an increase in funding and donations.

To support Global Links and their continued work in Nicaragua, sign up to volunteer, donate medical supplies, or make a financial donation (you can use the notes section to specify that your donation is for the Nicaragua project).
——
This post was produced through an interview with Global Links' Angela Garcia and was written by Anna Bongardino, a Spring 2019 intern for The Global Switchboard.