The Hill District Global Engagement Project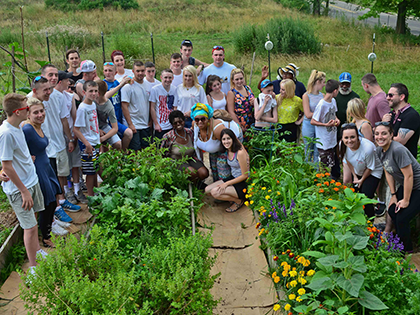 Contact Information

volunteer@amizade.org

(412) 586-4986

Project website
Social Media Links
Engage under-served teenagers in international and reflective global experiences
Amizade cultivates globally engaged and civically active youth in and around the Allegheny county area through a neighborhood-wide movement to engage teenagers in international, reflective, and experiential global experiences.
The Hill District Global Engagement Project builds on 4 years of pilot projects, and collaborations with organizational partners at the Hill House Association, the Center that Cares, the Ujamaa Collective, the Hill District Consensus Group, Milliones University Prep High School, and the Hill District Education Council. To date, we've hosted over 100 young people from all over the world in the Hill District through service and learning, and we've sent over 50 youth from the Hill District to communities in Northern Ireland, Jamaica, and Ghana.
The project is part of Amizade's Equity in Global Education Coalition.