Daria M. Sullivan
Assistant to the Artistic Director Intern, Dreamcatcher Repertory Theatre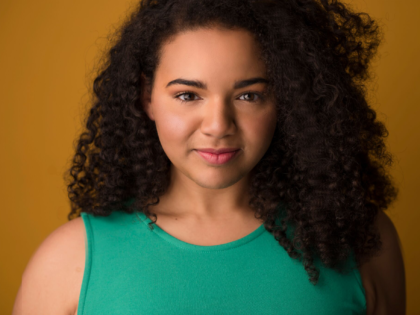 Contact Information

dms173@pitt.edu
Social Media Links
Artist, storyteller, adventure chaser, one and only DareBear
Daria is a proud alumna of the Vira I. Heinz (VIH) Women in Global Leadership Program. As a recipient of the VIH scholarship, she traveled to Ghana, West Africa where she studied performance and the Ghanaian community/culture. To continue her work with VIH, she created a "Community Engagement Experience" with four other VIH awardees called "#StopTheShade: Exploring the Color Bias". This event provided a platform for attendees to learn and discuss colorism through video clips and roundtable discussion. It was such a huge success, that the VIH organization asked Daria and her team members to recreate it.
Daria is also a professional actor (Actors' Equity Membership Candidate) with some voice and dance training. During her undergraduate career at the University of Pittsburgh (where she received her Bachelor's degree in Theatre Arts and Communication), she worked on nine diverse shows as a performer, stage manager, playwright, spotlight operator, props shop assistant, and dresser. She also worked on creating a play with a local playwright/actor while studying abroad in Ghana.
Moving forward, she hopes to continue to develop her skills as a performer and to better herself as a global citizen by collaborating on more art projects around the world.