Ivonne Smith-Tapia
Project Coordinator, Office of Child Development, University of Pittsburgh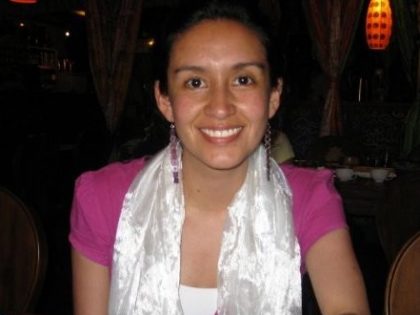 Contact Information

ims14@pitt.edu

412-383-3387

400 North Lexington Street, Pittsburgh, PA, USA
I live between countries and languages. I care about representation, peace, human rights; I'm an immigrant!
Ivonne Smith-Tapia is a Cultural Anthropologist and Social Worker with a certificate in Human Services Management who works providing training and technical assistance to Family Support Centers at the Office of Child Development, University of Pittsburgh.
Ivonne worked more than a decade with the Colombian government, Think Tanks, and international non-profits promoting community development, education, human rights, and leadership in diverse rural and urban communities.  She moved to the United States in 2012 and to Pittsburgh in 2013.  While in Pittsburgh, she has worked and volunteered in organizations where she contributed to advance knowledge and create positive changes within vulnerable communities including immigrants and refugees.  During this time, she has worked with different immigrant and refugee communities and provided trainings to organizations such as the Latino Family Center, SHIM Family Center, the Bhutanese Community Association, and Casa San Jose.
Ivonne has a passion for exploring cultures and ways in which culture influences parenting, parents' educational expectations of their children, leadership, and social participation. This passion has driven her to share her knowledge and experiences to motivate others to recognize the importance of cultural diversity as well as to create positive and productive relationships with people from diverse backgrounds and cultures.    She is also an active member of different county initiatives in which she advocates for equal rights and culturally relevant opportunities and services for immigrants and refugees in Allegheny County.