AIU Latino Family Center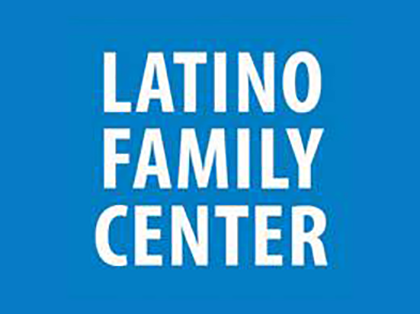 Contact Information

latinofc@aiu3.net

(412) 325-8111

5450 Second Avenue, Pittsburgh, Pennsylvania, United States

AIU's website
Social Media Links
Maximizing educational opportunities for Latino learners
El Centro Latino Familiar ayuda a familias Latinas con recursos y apoyo necesarios para criar hijos saludables y felices. Nuestros servicios intensivos se enfocan en ayudar a familias con niños entre las edades 0-5 y provee educación para los padres, desarrollo para los niños, y planificación de objetivos en la casa de la familia y en el centro.
The Latino Family Center provides Latino families with the resources and support they need to raise healthy and happy children. We focus on families with children ages 0-5 and provide parent education, child development, and goal planning in the family's home and at the center.
El Centro Latino es parte de la red de Apoyo de familias del condado de Allegheny. El Centro familiar esta diseñado para fortalecer familias con servicios y apoyo, evaluar y ayudar con el desarrollo de niños, y preparación para la escuela, animar el crecimiento de lideres de padres, y motivar a que las familias lleguen a un lugar económicamente estable.
The Latino Family Center is part of the Allegheny County Family Support Network. The purpose of Family Support is designed to strengthen families with services and supports, assess and aid with child development and school readiness, provide outreach to families who would otherwise not participate, encourage parent leadership and involvement, and push for economic self sufficiency for families.
Nuestros servicios incluyen, pero no se limitan a, servicios en casa enfocándose en el desarrollo de niños, apoyo para padres, apoyo prenatal, establecimiento de objetivos familiares, grupos de apoyo para padres, grupos para bebes y niños pequeños, noches de diversión para la familia y servicios de referencia medica, legal, y de salud mental. Con el crecimiento de nuestra comunidad Latina, esperamos que nuestros servicios crezcan también!
Our services include, but are not limited to, in-home services focusing on child development, parenting support, prenatal support, family goal setting, literacy activities, parent support groups, infant and toddler groups, family fun nights, and referral services and assistance with medical, legal, and mental health services.