Uncovering Pittsburgh Stories: Women Activists | Tue June 2, 2020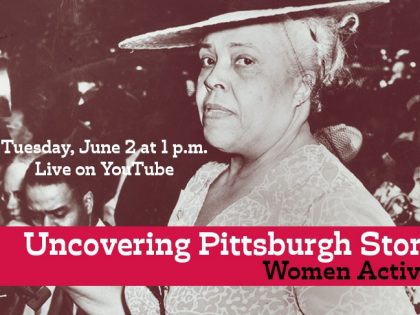 Tue June 2, 2020
Start: 1:00 pm — End: 1:30 pm
Join the History Center's dedicated and knowledgeable tour guides in an exploration of Pittsburgh stories, uncovering people, places, and events in our region's history. Each session will be held on YouTube Live, where audiences can share questions and comments during the live program or delve into the stories after the session.
Women Activists
As part of our commemoration of the centennial of the 19th Amendment this year, learn more about the histories of two of this region's steadfast activists, Jane Grey Swisshelm, and Daisy Lampkin. Spanning almost a century of work towards equality, discover how these women forged the way for others.
More Information
This program is free and will be shared via YouTube Live.