Socially Distant Litter Patrol | Sun June 28, 2020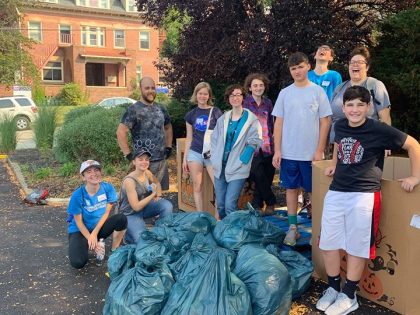 Sun June 28, 2020
Start: 10:00 am — End: 12:00 pm
Looking for a free way to help your community while social distancing? Join Moishe House PGH and the Squirrel Hill Urban Coalition Litter Patrol for a neighborhood cleanup! Well, don't literally "join" us in a physical sense. But clean up your neighborhood at the same time that we clean ours!
As with all our social distancing events, feel free to invite any friends who might like to participate, even if they don't live in Pittsburgh. However, SHUC will provide gloves and trash bags to participants in Squirrel Hill who sign up in advance at https://forms.gle/W2fXq9TibJb4RRmz8!
Please post before/after photos and/or photos of you holding bags of litter (or strange items that you find) to this page, post them to Twitter/Instagram with #SquirrelHillCleanup, or email them to moishehousepgh@gmail.com! The best pictures will be featured in the next edition of Squirrel Hill Magazine!
All participants are expected to follow the social distancing safety guidelines listed in our signup form.