Salam Neighbor | Thu March 15, 2018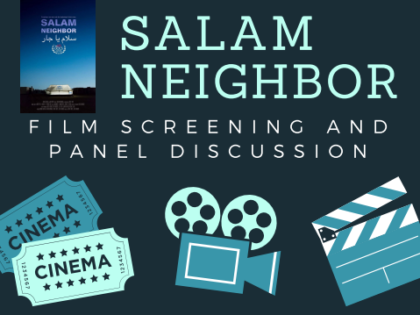 Thu March 15, 2018
Start: 9:00 am — End: 12:30 pm
SouthSide Works Cinema
A Student Film Screening and Discussion
Join the World Affairs Council of Pittsburgh and Teen Screen for a screening of the award-winning film Salam Neighbor, followed by a panel discussion on issues affecting refugees in Pittsburgh and around the world.
Panelists include:
– Leslie Aizenman: Director of Refugee & Immigrant Services, JFCS
– Sloane Davidson: Founder and CEO, Hello Neighbor
– Siraji Hassan: Refugee AmeriCorps Member, JFCS
This event is offered at no charge to students and accompanying teachers.
Please register by Monday, February 26th.