Khūrākī 2020 | Wed March 11, 2020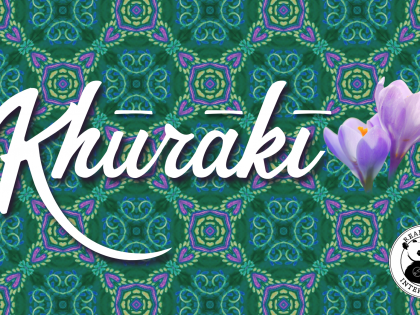 Wed March 11, 2020 — Sat March 14, 2020
Start: 8:00 pm
Capital Cathedral
In March, a group of Afghan female refugees will take a step together into the American Dream.
RealTime Interventions is proud to present our re-mount of Khūrākī, a theatrical/ cultural/ culinary celebration of Afghanistan in Pittsburgh. We're celebrating the launch of our Afghan co-creators' new catering company– the first Afghan food business in Pittsburgh.
Created collaboratively by Molly Rice and a group of female Afghan refugees in 2019, Khuraki's initial run was sold out. This re-staging opens the show's doors to Pittsburghers who missed the original run, inviting them to get to know the newly-resettled Afghans who share this city.
Khūrākī (meaning "eat" or "meal" in the Afghan language Dari) challenges the perception of Afghanistan as a place of violence and war, emphasizing the beauty of the country through "theatrical portraits" of five strong women who will forever be Afghan, but have recently become Pittsburghers as well.
The March show centers on the traditions of the Afghan new year, Nauruz (March 21) and the refugees' reflections on "home." You'll experience Afghan food served directly to you, prepared by the women whose stories you'll hear; live Afghan and classical music selections, based on the women's descriptions of home; and moments of immersive cultural experience. The evenings will include talkbacks featuring the creative team and their partners, including the Afghan women. Audiences are limited to 70 per night.