Hello Neighbor's Third Annual Potluck in the Park | Sat June 22, 2019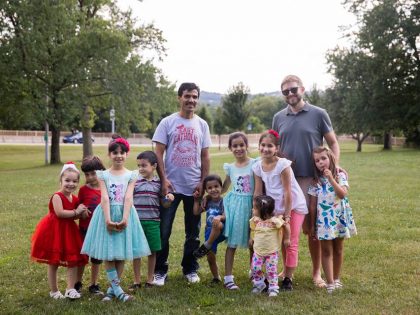 Sat June 22, 2019
Start: 3:00 pm
— End: 6:00 pm
This event is free and open to the public! Just click RSVP on the facebook event if you plan to attend!
Carnegie Park on Forsythe Rd.
Questions?
Join Hello Neighbor and refugee families new to Pittsburgh for a fun afternoon!
Hello Pittsburgh Neighbors!
To celebrate the end of World Refugee Week and to kick off Hello Neighbor's newest cohort, we are hosting our 3rd Annual Potluck in the Park on Saturday, June 22nd from 3-6 PM at the Carnegie Park on Forsythe Rd.
Join us for an afternoon full of food, outdoor fun, and spending time with friends including your newest neighbors, refugee and immigrant families new to Pittsburgh.
Please bring a food dish with enough to share for a minimum of 8. Can be homemade or store bought! We will have a separate table for Halal dishes.
Scheduled Events:
-Haircuts by Metamorphosis
-Blood pressure screenings and ask a pharmacist by Asti's Pharmacy
-Facepainting by Rikki
-Henna by Nora
-Soccer by Soccer Shots
-Chess with the Queen's Gambit
And more!
Hello Neighbor is a nonprofit organization providing mentorship and friendship to recently resettled refugee and immigrant families. Our mission is improving the lives of refugees and immigrants by matching them with dedicated neighbors to guide and support them in their new lives.
While this event is free, we are asking for attendees to consider our "donate-what-you-can" option at our registration table at the potluck to help support our mission and programs. See you on June 22nd!