Hanami Party | Sun April 22, 2018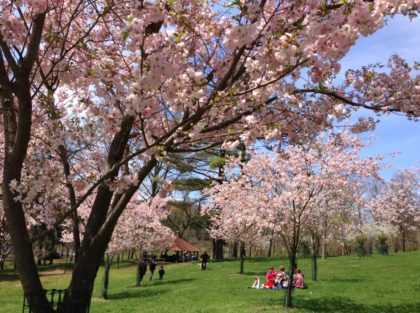 Sun April 22, 2018
Start: 2:00 pm
— End: 4:00 pm
No registration required
North Park, assemble near the boathouse.
Questions?
(412) 427-9290
Cherry Tree Blossom Viewing Party!
The Pittsburgh Sakura Project presents the 2018 Hanami (flower viewing) party!
They will distribute maps of the cherry tree planting site and you can choose to stroll around or join a walking tour. Refreshments will be provided. Enjoy the company of others who love cherry blossoms!
Be sure to bring a camera to take pictures! They will be again holding their North Park Sakura Photo Contest–details of that contest will be announced later.
Bring your own folding chair if you would like one-the ground may be wet.