GlobalPittsburgh First Thursdays: Holiday Cheer! | Thu December 5, 2019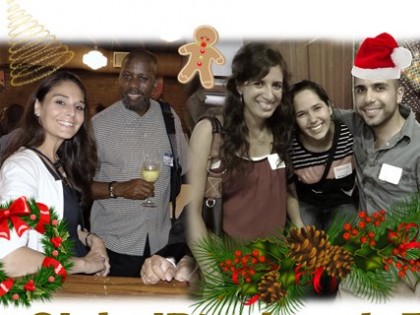 Thu December 5, 2019
Start: 5:30 pm — End: 7:30 pm
Join us on Thursday, December 5, at Social House Seven from 5:30 PM – 7:30 PM for a holiday networking happy hour! This is a great opportunity for our members and friends to enjoy an event in a festive downtown venue. At this time of year, we wish to express our deepest thanks for your support of our efforts to make Pittsburgh a global city.
Our special guests will be IVLP cyber-security experts from Ukraine and the 12 delegates from Kenya participating in the project entitled The Strong Cities Network, sponsored by the State Department.
Meet globally-minded people from Pittsburgh and all over the world to make new friends and learn more about different cultures at our GlobalPittsburgh First Thursdays monthly happy hour. Bring your friends, family, and colleagues or come alone – we are a very friendly group!
Thank you to GlobalPittsburgh First Thursdays' sponsors Cohen & Grigsby law firm and UPMC.
If you have any questions or comments, would like to become a sponsor or set up a vendor table, or donate an auction item, please contact Nadya Kessler at nkessler@globalpittsburgh.org.