Black History Month Performance | Thu February 22, 2018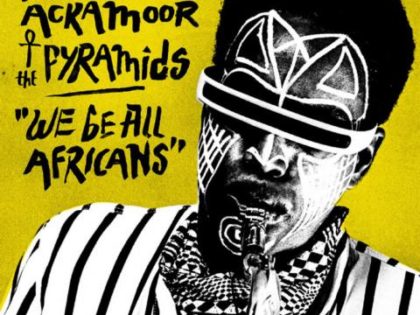 Thu February 22, 2018
Start: 7:00 pm
Charity Randall Theater
Come listen to Rhodess Jones, Idris Ackamoor and the Pyramids for their Black History Month Performance
Rhodess Jones will be joined by musicians Idris Ackamoor on tenor and alto sax and the bass and percussion groove of the Pyramids. The group will showcase excerpts of several of their significant performances, including:
– the spoken word musical tone poem, "THE GRANDMA COLE STORY," a stinging indictment of the slave trade as told through the eyes of a ten year old African girl held captured aboard a slave ship.
– "CHINA LANE", which tells the story through spoken word and music of a forbidden love affair between a Chinese laundry proprietor and a freed slave.
– "MIDNIGHT TRAIN TO MUNICH" deals with the current immigration crisis in Europe and features a family of Albanian refugees escaping into Germany aboard a train in search for a better life.
Additional excerpts will be performed. This event is free and open to the public!