Around the World International Potluck | Sat April 14, 2018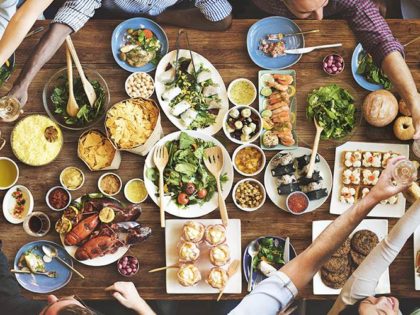 Sat April 14, 2018
Start: 6:00 pm — End: 9:00 pm
Wilkins School Community Center
Enjoy a wonderful night of food and drink!
GlobalPittsburgh is partnering with their members Becky Sable and Sam Alghan in their efforts to host the second quarterly Around the World International Potluck on April 14 at Wilkins School Community Center. Join them for a wonderful night of international food and drinks. Meet some of the most interesting people in Pittsburgh, who also happen to be great cooks!
Please bring an international dish (appetizer, main dish, dessert) or drinks (alcoholic or non-alcoholic). Please consider donating $3 at the event to help cover setup costs.
If you want to share your recipe with the group, bring paper copies to give out!