Abdi Nor Iftin at City of Asylum | Tue August 13, 2019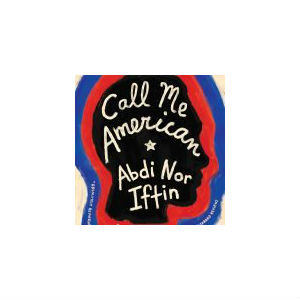 Tue August 13, 2019
— End: 8:30 pm
Alphabet City
Join us for an evening of reading and discussion celebrating the work of Abdi Nor Iftin
Abdi Nor Iftin's memoir tells the story of someone who's desperately trying—against long odds—to make it to the United States and become an American. Abdi was a Somali refugee who fled Kenya for fear of the radical Islamist group al-Shabaab. In Kenya he got "the luckiest break of his life:" winning the lottery to land on a short list for a U.S. visa. This was his ticket out. But before he could cash in his golden ticket, the police start raiding his neighborhood, targeting refugees.
Abdi visits Alphabet City to recount his story, first told as a radio-documentary on the BBC World Service and This American Life, and now in his urgent and timely memoir Call Me American.
Abdi's voice reads like an old a friend and readers can't help but cringe at his struggles and cheer for his triumphs. Abdi's fighting spirit and eternal optimism exude from the work and we think readers will be moved to his story in person.