Discussion: The Iran Nuclear Deal with Former Ambassador Dennis Jett | Thu February 22, 2018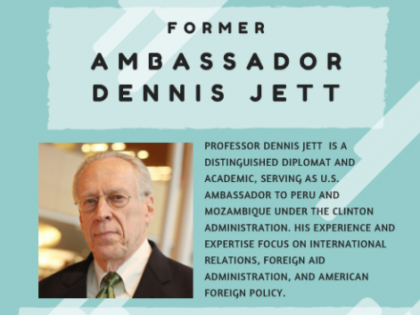 Thu February 22, 2018
Start: 6:00 pm
Contact Noah Coco with any questions
4217 Posvar Hall
Questions?
The University Center for International Studies hosts Dr. Dennis Jett for a discussion on the Iran Nuclear Deal
Professor Dennis Jett is a distinguished diplomat and academic, having served as U.S. ambassador to Peru and Mozambique under the Clinton administration. His experience and expertise focus on international relations, foreign administration, and American foreign policy.
Snacks will be provided.