6th Annual Pittsburgh Corporate Equity and Inclusion Roundtable | Mon June 25, 2018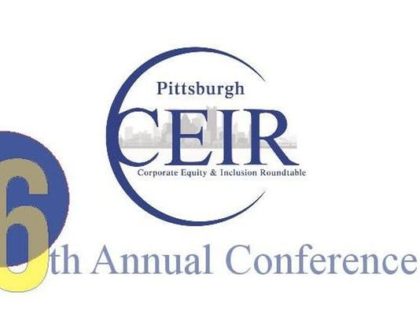 Mon June 25, 2018
Start: 7:00 am — End: 1:00 pm
Duquesne University Power Center Ballroom
Learn about initiatives working to increase diversity in employment and supplier opportunities
Join business, government, university, and non-profit leaders from the Southwestern Pennsylvania region to learn about initiatives targeted toward increasing diversity in employment and supplier opportunities for African Americans and people of color.
Hear from energetic, inspiring leaders who have experience and ideas to share about how to move the agenda forward.
Leave with inspiration for how you can implement proven ideas … connections with those who are making a difference … and energy to move from well-meaning to well-doing.
Conference Agenda
7:00 – 8:00am — Full Breakfast and Networking
8:00am – 12:00pm — Conference Program
12:00 – 1:00pm — Post-Conference Networking with Speakers