4K4 Gaza Kids Walk | Sat October 19, 2019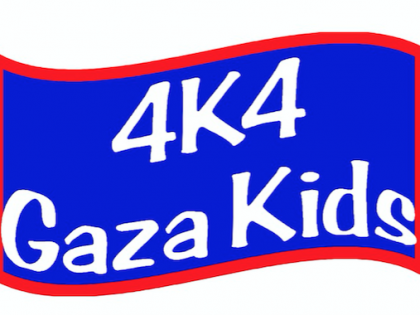 Sat October 19, 2019 — Sat October 19, 2019
Start: 9:00 am
— End: 1:00 pm
Children under 12 are admitted for free. Adult registration is $25 and student registration is $15. Early bird discount is $5 (use promo code 4K4GAZA when checking out to receive the discount).
Schenley Plaza Tent
Questions?
Join members of the Pittsburgh community as we come together to walk for Gaza's children! Our goal is to raise $15,000 to provide necessary mental health resources for children in Gaza suffering from psychological trauma. Please register and donate to our event to help us reach our goal!
Members of the Pittsburgh community are coming together to host a walkathon to raise money for the United Nations Relief and Works Agency's (UNRWA's) mental health services in the Gaza strip. The services aim to help children in Gaza suffering from psychological trauma. All community members are encouraged to join us in fundraising for this 4K walk from Schenley Plaza Tent through Oakland and Schenley Park! Our fundraising goal is $15,000, so please contribute in any way you can!
Registration and check-ins will begin at 9 AM. The walk will officially begin at 10 AM.  Afterwards, we will come together to celebrate with music, food, speakers, awards and more. Prizes will be awarded to top fundraisers and all walkers will receive a T-shirt for registering!
More information about UNRWA:
For the past 70 years UNRWA has provided education, primary health care, and humanitarian assistance to more than 5 million registered Palestinian refugees living in the West Bank, Gaza, Lebanon, Syria and Jordan. The Gaza strip has been under an Israeli military blockade for over a decade and has endured Israeli military assaults that have claimed over 3000 Palestinian lives. As a result, most of the children under 18 suffer from post-traumatic stress disorder and other forms of psychological trauma. UNWRA Mental Health Services in Gaza, administered by UNRWA, provide counseling and conflict mediation to children, families and victims of violence. With our $350 million annual contribution, the USA has been UNRWA's largest donor. But in August 2018, in a purely political move, the Trump administration abruptly cut off all USA funds to UNRWA, forcing drastic cuts to UNRWA schools and clinics. This year UNRWA USA is helping organize Gaza run/walk events in half a dozen cities in the USA, with the goal of raising $550,000 to employ 40 community mental health counselors in the Gaza strip. The counselors, who are refugees themselves, could provide individual counseling sessions for 1200 refugee students and group counseling for more than 1000 refugee students.