2nd Annual Immigrant and Refugee Health Conference | Wed July 17, 2019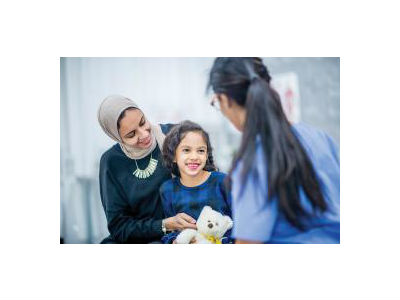 Wed July 17, 2019
Start: 7:00 am
— End: 5:00 pm
Please park in James Street Garage for reduced rate parking of $5.00
Magovern Auditorium, Allegheny General Hospital
Learn behavioral health challenges that immigrants and refugees face and best practices that providers can learn from
The 2nd Annual Immigrant and Refugee Health Conference will focus on the subject of Behavioral Health as part of the discussion we introduced last year on Social Determinants of Health (SDOH).  The Conference will present an opportunity to educate participants on some of the behavioral health challenges refugees and immigrants face.  The conference seeks to provide critical understanding and practical knowledge that can be used to enrich providers' competency and skills.  Studies  have shown that immigrants and refugees have an increased prevalence of Post-Traumatic Stress Disorder and other mental and psychological disorders due to traumatic migration and asylum seeking experience.  The conference will discuss best practice care models that providers can learn from.  We will invite local and national experts, and stakeholders to discuss their experiences in dealing with or providing care to immigrants and refugees suffering from mental health disorders. Experts will also share how to improve provision of care to refugee and immigrant patients.  The conference will use PowerPoint presentations, Speakers, Panel Discussion focusing on targeted subtopics such as trauma informed care, cultural issues, substance use, stigma, PTSD, issues related to children/youth, postpartum depression…and more.
TARGET AUDIENCE
This conference is intended for medical providers, physicians, social workers, case workers, nurses/RNs, healthcare providers, human services providers, and community members.
LEARNING OBJECTIVES
1.    Identify how to understand mental health issues in the immigrant community and how to provide culturally competent care.
2.    Develop new Behavioral Health interventions of care specific to immigrant patients.
3.    Develop care plans that take cultural aspects into consideration when treating immigrants suffering from mental health.
4.    Identify existing Behavioral Health resources and providers that are specialized in treating immigrant patients.