2018 National Somali Bantu Festival | Fri August 31, 2018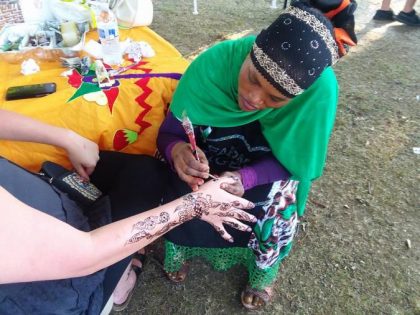 Fri August 31, 2018 — Sun September 2, 2018
Northview Heights Estate
This powerful cultural event will bring Somali Bantus from all over the United States to join those living in Pittsburgh for celebration and community
The Somali Bantu National Heritage Event is a free three day gathering of Somali Bantu refugees from across the United States.  Through sharing of stories, food, traditional dance, and sports, Somali Bantu from the nearly 12,000 families resettled across the United States will reconnect with each other AND connect with neighbors in Pittsburgh by sharing our unique culture and history.
Friday evening will begin the event with a summit of community leaders to discuss challenges we are experiencing as refugees in this country, exploring the knowledge and support of Somali Bantu living in other cities.  Can we join forces to tackle common struggles? Are we achieving our dreams in America and how are they changing? How are we all supporting young leaders to shape our future? How can we amplify our voices in the cities where we now live?
Saturday will be activities for all ages: traditional and contemporary storytelling, dance, and music performances, henna artists, a fashion show, and a feast of traditional homemade Somali Bantu foods.  This will happen alongside a soccer tournament where teams from across the United States compete for the 2018 National Somali Bantu Games title.  We have some incredible soccer players, a best kept secret in the US. The festivities will go all day and Sunday will be the final tournament games, the awards ceremony for the winners and farewells.