Trailblazers of the Suffrage Movement | Sun March 8, 2020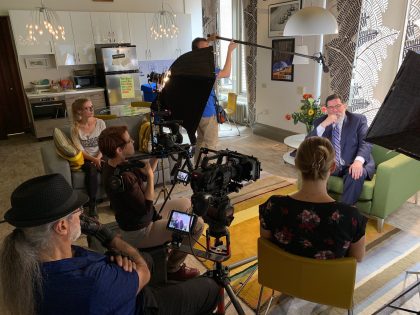 Sun March 8, 2020
Start: 5:30 pm — End: 9:00 pm
Heinz History Center
Imagine living in the United States as a woman in the early 1900's and not having the right to vote, own property, drive a car or have a job. This documentary, created by Women In Film & Media Pittsburgh and Francis Rocks Productions, illustrates the hardships women went through to not only move mountains for the right to vote, but to kick start the women's movement for equal rights.
Our event will celebrate the 100th Anniversary of the Women's Suffrage Movement in Pennsylvania with the premiere of the documentary 'Trailblazers of the Suffrage Movement – Celebrating 100 Years'. This documentary features descendants of the suffrage movement – their stories, photos and documentation. Mayor William Peduto explains in the documentary how important it is to celebrate their achievements and encourages everyone to participate in the celebration.
FREE Documentary Screening: 7:00 pm, followed by the Amy Lamb Scholarship presentation and a Q&A session with the interview participants, discussing the history of the women's movement and what the future holds.