Global BBQ18 | Sat June 22, 2019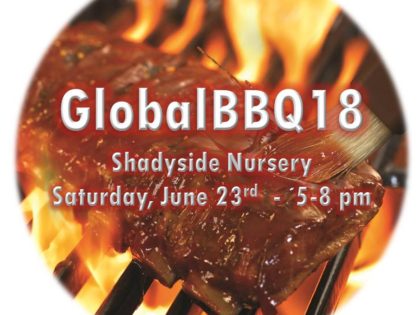 Sat June 22, 2019
Start: 5:00 pm — End: 8:00 pm
A day of international food, fun and dancing!
Join GlobalPittsburgh for an evening of fun at the 4th Annual GlobalBBQ! The GlobalBBQ brings together people from Pittsburgh's international community to share in a celebration of music, games, dancing, and most importantly… food from around the world!
The GlobalBBQ event is free and open to people of all ages! Bring friends and family to celebrate!
If you have the ability to donate to help us keep the event free for everyone, please consider making a small donation here: https://bit.ly/2KA78SE