Family Volunteer Days – Global Links | Sat November 23, 2019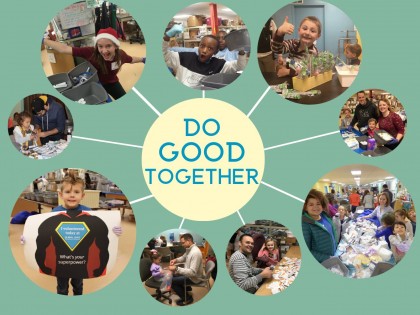 Sat November 23, 2019 — Sun December 15, 2019
Did you know that thousands of tons of UNUSED, UNEXPIRED medical supplies wind up in our landfills every year? Spend some time with your family, sorting and packing these valuable, life-saving items so we can keep them out of our landfills and get them into the hands of people who need them. Global Links is working to improve health for all people and our planet.
– Tour Global Links and learn about our mission
– Sort and pack medical supplies
– Enjoy a snack as we reflect on the day
– Do a world of good!
Your donation of $10 per person or $30 per family helps us get these items to where they are needed most.
**Financial assistance for this event available through the generous support of our presenting sponsor, UPMC and UPMC Health Plan. Please email glvolunteer@globallinks.org to inquire**